---

Ancient Eastern Knowledge  + Western Nutritional Science
Have you heard of food therapy?
Food therapy is an amazing concept.
Imagine yourself, feeding your pet, and knowing you are making the right choices for your pet's body type.
And at the same time, you know that everything you feed your pet not only provides nutrients but also nourishes your pet's subtle energy.

Food is Medicine
PET | TAO, a premium holistic pet food, takes healthy to a new level with food therapy products!
For example, PET | TAO formulas combine two unique schools of thought:
Eastern Food Therapy
Western Nutritional Science
PET | TAO combines the best of both worlds in food therapy products to:
Nurture your pet's energetic balance
Provide nutritionally competent formulas


---
PET | TAO is clean, natural food helping pets attain and maintain energetic harmony.
---

The PET | TAO Story



PET | TAO's founders, Dr. Marc Smith and Dr. Casey Damron are practicing veterinarians in Middle Tennessee.
After years of clinical practice, the two vets made a disturbing discovery.
Some patients had no treatments for their ailments!
The doctors pursued alternative therapies to heal their patients.
The quest led the vets to the Chi Institute, the nation's leading school of Traditional Chinese Veterinary Medicine.
At the Chi Institute, Dr. Smith and Dr. Damron studied:
Acupuncture
Chinese herbal medicine
Eastern Food Therapy
Tui-Na
And more
Soon after, Drs. Smith and Damron created PET | TAO.
PET | TAO applies ancient principles of Eastern Food Therapy to create and maintain energetic balance.
Energetic balance keeps your pets healthy.
---
Formulated by experienced veterinarians, PET | TAO is the perfect balance of Eastern knowledge and Western Science.
---

Food therapy with PET | TAO premium pet food utilizes:
Thousands of years of Eastern knowledge. Eastern philosophy classifies food by its energetic effect on the body.
Western nutritional science. Western nutrition classifies food by proteins, fats, carbohydrates, vitamins, and minerals.
---

A Body Out of Balance is Prone to Illness
PET | TAO applies food therapy to contrast and balances your pet's own energetic qualities, helping to heal your pet with real food.
Yin deficiency leads to:
Insomnia
Overheating
Weight loss
Excessive thirst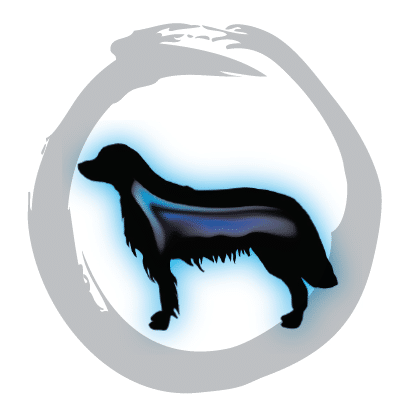 Yang deficiency leads to:
Mental lethargy
Bloating
Sore joints
Cold extremities
---

Principles of Eastern Food Therapy: A Quick Guide



PET | TAO chooses each ingredient according to the Eastern food principles of energetics, balance, and the food's effect on the body.


Balance: Yin-Yang Theory
According to the Yin-Yang theory, each naturally occurring event has equal and opposite forces in nature (weak/strong, dry/moist).
And, opposite forces are in constant motion, conflict, and struggle.
In foods, Yin-Yang refers to warming or cooling.
Similarly, in pets, Yin-Yang refers to weak vs. strong or dry vs. moist.


Effect on the Body: The Five Elements Theory
The Five Element Theory revolves around the five major organs:
Heart
Spleen
Lung
Kidney
Liver
Consuming specific foods improves the functioning of one or more of the major organs.
For example, a dog with liver disease should eat liver to enhance the function and performance of its own liver.

Food Therapy Energetics: Warming, Cooling, Neutral
Eastern Food Therapy is not concerned with calories.
Instead, food therapy analyzes the energetic quality, or essence, of each food.
All naturally occurring food (plants, meats, nuts, and fruits) has an innate energetic quality:
Energetic quality has nothing to do with temperature but signifies how food affects physiology and metabolism after consumption.
You can see food energetics' predictable effects in our everyday diets.
For instance, a habanero pepper heats your body, gets your blood pumping, and makes you sweat.
A banana cools the body and regulates heat.
---

Canine Harmony Diets



Harmony: The Ultimate Goal
Some pets, especially young dogs, already exist in a state of natural physical harmony.
To maintain a balanced, healthy state, feed your pet our delicious and nutritious Harmony Diet.
Harmony Formulas are energetically balanced according to Eastern philosophy.
We formulate each holistic recipe with nutritious, flavor-enhancing herbs like rosemary and basil.
All Harmony products contain essential vitamins and minerals.
Harmony Diets are available in Beef, Turkey, and Limited Ingredient formulas.
View the Harmony Diets at TCVM Pet Supply
---

Canine Solution Diets
Not in Harmony? We Can Help!
Chill
Solution Chill consists of energetically cooling ingredients like turkey and cucumbers to clear heat and toxins. Chill is also enriched with vitamin D, E, and calcium for optimum health.
Blaze
Solution Blaze consists of energetically warming ingredients like beef kidneys. Blaze also includes delicious herbs like basil and garlic to warm and energize, along with vitamin D for overall health and immunity.
Zing
Solution Zing is great for blood deficient dogs suffering from liver and blood issues. Zing consists of ingredients like beef heart to strengthen the organs. Zing also contains vitamin D for overall health and immunity.
View the Solution Line at TCVM Pet Supply
---

Food Therapy Treat Line



All Natural Freeze-Dried Treats
PET | TAO treats are an excellent source of protein, vitamins, and minerals, and contain little fat.
We created our treat in accordance with the Five Element Theory.
The Five Element Theory states consuming very specific food will help promote the functioning of one or more of the 5 major organs of the body.
Heart – Beef heart is excellent for animals with cardiac issues (hypertrophic cardiomyopathy, heart failure) or behavioral issues. Beef heart treats are high in Niacin, B vitamins, and Phosphorus.
Liver – Beef liver is excellent for animals with liver diseases, such as liver failure and increased liver enzymes. Beef liver is also an excellent source of B vitamins and iron.
Kidney – The beef kidney is excellent for animals with arthritis, hearing loss, urinary tract diseases, and kidney failure. Beef kidney treats contain an abundance of vitamins and minerals, like selenium and zinc.
Spleen – Beef spleen is helpful with animals experiencing diarrhea, vomiting, and muscle problems. Beef spleen treats are low in sodium and are a good source of pantothenic acid, potassium, and zinc.
Salmon – Wild salmon aids in decreasing inflammation and inflammatory mediators throughout the body. Our wild salmon treats are an excellent source of omega-3 fatty acids.
Lung – Pork lung is high in protein, highly palatable, and excellent for animals suffering from lung diseases and skin allergies. Pork lung treats are a good source of vitamin C, zinc, and riboflavin.
---

Our Food Therapy Products
PET | TAO exists because of the dedication and care of its two founding veterinarians and their refusal to give up on their patients.
Their immense knowledge of both Western and Eastern practices is what makes PET | TAO successful at bringing optimal health to your pet.
Our Products are:
Used by veterinarians, holistic retailers, and discerning pet owners
Contain no preservatives or additives
An excellent source of vitamins, minerals, and key nutrients
Made in the USA
---